"It makes increasingly less sense even to talk about a publishing industry,..."
– Clay Shirky - Newspapers and Thinking the Unthinkable (2009) boomshakalaka. byline is the new platform. (via benpopkenwrites)
"During the Cold war, Russian military phones didn't have a dial, as you weren't..."
– Alexandra Deschamps-Sonsino (via tomharman)
"The most powerful lesson for me, after 20 years working as a visitor on projects..."
– We Are All Emerging Economies Now by John Thackara 
1 tag
2 tags
2 tags
"Technology has made it possible to fundamentally change the way we interact with..."
– I'm working through ideas for my presentation next month. I have written this phrase 100 different times in one form or another. 
2 tags
2 tags
Money is not a common object, but a common unit of...
Think about all the things you can DO with money All of us spend it. Some people borrow it from other people who lend it. We have tools to track money, we can accumulate it, analyze it, ot think about it later. We can earn money, we can separate money into different accounts. We can use money to help entire countries, entire industries, or entire populations. We can give money away or keep it for...
4 tags
2 tags
"Money isn't a hinderance, but an enabler. And we should start interacting with..."
– I've spent a good part of the day soaking in and working through the feedback from the rountable discussions last night. This past month, I have kept coming back to something I said during the first weeks of my thesis exploration: Focus on what people can do, rather than what they can't....
2 tags
User experience
I have been really struggling these past weeks trying to figure out how to show and talk about my concept in ways that are meaningful and concise. I have been especially hung up on communicating the user experience - trying to decide if its best to talk about the overall need for my product or better to show it in action; whether to talk about how it works or the emotional experience with it. It...
3 tags
2 tags
3 tags
4 tags
Design for strengths and capabilities not for...
Admittedly, I am horrible at formally documenting my process, but I found these post it notes hiding under a stack of papers on my desk. Chances are I wrote them some time about January or February when I was planning out my initial prototype. While I had set out to design an easier and more sustainable way for people to save money, I ended up teaching myself and learning a lot about prototyping...
1 tag
"People think that design is styling. Design is not style. It's not about giving..."
– Paola Antonelli, via Jonathan Moore. (via allisonacs)
3 tags
1 tag
This week's tasks
This weekend I spent a fair amount of time working through the various service touchpoints within the collaborative finance product I am building. Before this weekend, I had spent significant time building out a strong experience around the contribution action making sure that all parts of the system supported that action in a way that was meaningful, easy, and relevant to the users'...
4 tags
"Mark has always been impatient, so he decided to make an honest effort at..."
– Thrilled to see that there are people out there hacking together what I have spent the past year building! via Money Blue Book
4 tags
Designing for social and collaborative finance...
My work for the past 12 months has focused on how we can use existing social structures and informal networks to create viable financial relationships and transactions. I think these kinds of transactions fuse design, interaction, behavior, and business objectives in ways we have never seen.  As I plow my way through the final weeks of thesis, I find myself revisiting the possibilities for...
4 tags
"The next generation of successful social products will acknowledge that our..."
– Brad Hargreaves at Vast Ventures
4 tags
Alignment vs. Friction
I've been thinking about the amount friction within my product. I have gone to great lengths to design an experience that makes the savings process as friction-less as possible without automating it all together. My conversations with both Charles and Allan this past week have me revisiting the idea, however, and examining the advantages and disadvantages of adding or subtracting friction...
3 tags
Meeting with Charles: Alignment
I have been working to make a payment screen that is a simple, yet engaging experience that gives people the information they need in order to make a contribution decision towards someone else's goal. I was able to streamline quite a bit from last week, and so Charles and I had a lot to talk about today.  Our conversation centered around the idea of alignment. Do the actions within the...
3 tags
Meeting with Allan Chochinov
This afternoon I had a great meeting with Allan and he gave me some fantastic feedback. He was enthusiastic about my idea but encouraged me to create ways for users to be more opinionated and involved in their teammate's goals. This was an shadow of an idea that I had discarded a long while back because I didn't want my product to become just another version of Svpply. However, as we...
3 tags
3 tags
3 tags
Prototyping micro-saving habits of millennials: 3
Before I started officially prototyping, I documented potential advantages and disadvantages (fig 1.), and mapped out possible saving and lending scenarios within both the group (fig 2.)  and individual models. (fig 3.)  fig 1. fig 2. fig. 3 In comparing these initial models, I immediately noticed a few things that helped me map out a plan of attack for each model. In the group model...
3 tags
Prototyping micro-saving habits of millennials: 2
HOW I WILL DO IT: What is the context in which these things will be tested? Group based model based off of collective investment How does this work? The above diagram shows how the group model can facilitate defined and specific groups within one's social network. Users form small groups Each user (or group) identifies something they want to buy but don't have money for right now. ...
3 tags
Prototyping micro-saving habits of millennials: 1
This weekend I went back and started to visualize the written documentation I have done for my prototype.  Prototype Implementation Strategy February 3, 2012 This week I have started my first prototype in earnest. It has been a lot harder to coordinate than I would have expected. I have put quite a bit of time into planning how it will be introduced to people, what technology I need to run...
2 tags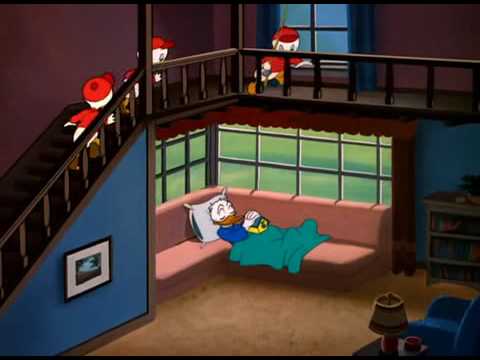 2 tags
This week
I have been feeling a little derailed these past few weeks. I am going to re-institute my if-you-do-nothing-else lists to gain a little clarity on the situation. Here it is. Design a really terrific payment screen Decide which additional screens are essential to show  Map out a new user journey based on my prototype Draw an overall system map Better document my prototype by showing how money...
3 tags
3 tags
Behavioral Finance on Steroids
I recently watched Shlomo Benzarti'sTED Talk about behavioral finance and savings behaviors. It's a great watch and affirming to some of the thinking I have been doing. I've made a small chart that summarizes some of the stats that he gave about a representative sample of Americans' savings behavior. Fascinating that only 11% of us have a 401K and use it effectively....
3 tags
Prototyping for Behavior Change
These past weeks I have been thinking systematically and strategically about what it means to prototype for behavior change. It is different that prototyping for usability in the fact that you are not just prototyping for what users do, but how and WHY they do it. This means carefully planning prototype interventions, anticipating user response, and simulating context as closely as possible. It...
3 tags
Setting goals: summoning Mick Jagger, cute...
Last week I posted some of my initial thinking about the personality I want my product to have. This week I identified some specific actions that users will take and did some more specific writing around the kind of content they would interact with. The first thing users will have to do is set a savings goal. My prototyping showed me that people had no idea what a "savings goal" was,...
3 tags
P2P Lending and Borrowing: Some models.
The following are a series of models that illustrate some of the interactions between lenders and borrowers over time. I was specifically interested in documenting how repayment was made, the actions and intentions of both lender and borrower, as well as what affects these actions had on the social relationships between the two people. All insights are drawn from my own primary research.  In...
3 tags
Fragments of Ricocheting Thoughts: Myopia →
tonyhschu: An idea is not a design A design is not a prototype A prototype is not a program A program is not a product A product is not a business A business is not profits Profits are not an exit And an exit is not happiness. Mike Sellers, via a Quora post in my Entrepreneurial Design readings. …
Guri Venstad: When strangers become humans →
gurivenstad: It's early morning and I'm on the subway. Everyone in the carriage is looking empty out in the air in front of them and trying to keep to themselves. Suddenly, a cup of coffee flies through the air and lands on my lap. The woman next to me looks just as surprised as I probably did, and we both…
2 tags
2 tags
"Finance is a relationship between money and time"
– Daryl Collins, co-author of Portfolios of the Poor
2 tags
3 conversations : 3 next steps
Besides the assumptions I have been posting, I wanted to give a little bit more specific insight into my prototyping process and the things I have learned and how that is influencing my next steps. This week I solidified an interaction flow for my still-unnamed product's onboarding flow and started wireframing. I feel like the game is changing significantly and I am now working at a level of...
3 tags
Prototype Assumption #3: People will be able to...
For my prototype, I asked each member to identify a savings goal, a total savings amount, and to set forth an initial amount that they would be committed to contributing each day. My initial assumption was that it would be easy for participants to identify something they wanted to buy or do. This assumption was based off of research I did that indicated that the millennial generation has ideas...
"Here's the truth: People, even regular people, are never just any one person..."
– Jonathan Nolan in Memento Mori from Candy Chang (via entrepreneurdesigners)
5 tags
The discipline of making →
bobulate: The difference between making and meeting: If you're rushing to make a train, you have to be there before the last moment. Five seconds too late is too late. The cost of error is absolute. If you're hurrying to meet a train, though, there's a soft deadline. Five seconds is no big deal. Thirty seconds might be annoying, particularly for someone returning from a long journey. And five...
3 tags
"I was on the phone when I got the notification. I looked at it and it was too..."
– Prototype feedback, Feb 8, 2012
3 tags
"Its not that we can't save — it's that we don't."
– Feedback from my prototype participants